14hrs to DTA, and I'm 5 minutes from walking out the door!

See you guy's tomorrow AM.
---
Posts: 181
Joined: Tue Jan 03, 2012 5:50 pm
Contact:
Cool Greg-look forward to seeing you out here!
---
Poor Ben. Buy a truck son! The little outback that could... buried up to its door on the way to the range.
I still say I wanted to see if we could pull it out via the luggage rack! Would have been fun.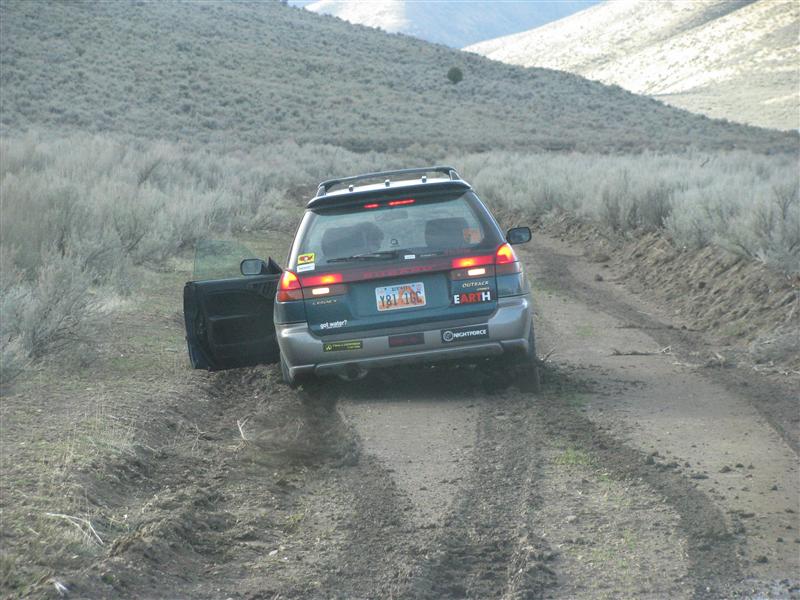 My ride was a bit more adequate for the conditions.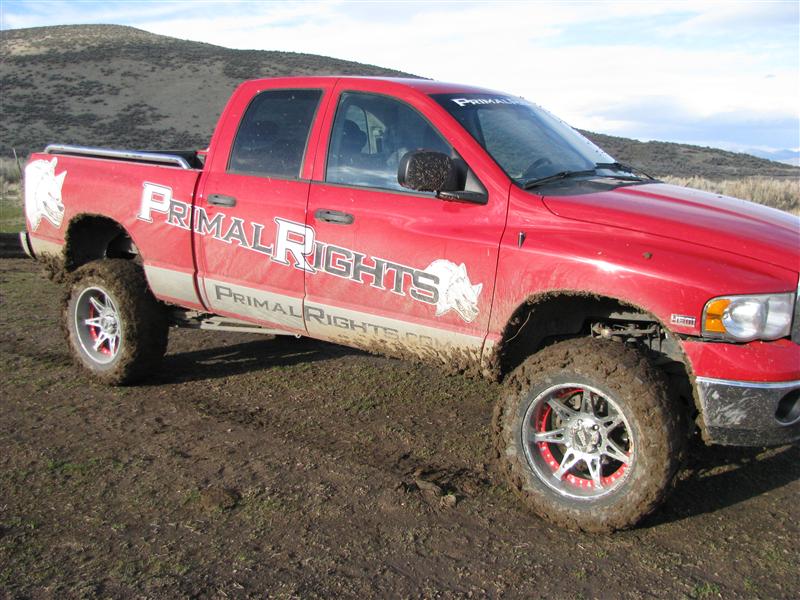 Thanks for the great treatment fellas. You all were great, and we enjoyed the trip!
---
Posts: 181
Joined: Tue Jan 03, 2012 5:50 pm
Contact:
your truck looks sweet with a little "road dust" on it.

did you guys end up hitting spirit ridge rifle golf? I was up that way yesterday, but too busy not shooting ducks to do the course...still on the "to do" list...
---
Nah, we ended up heading back to SD saturday morning.
Good thing we did too... as the roads were epic bad. Took us 23hrs to get home. There were 7 roll-over's on the interstate in wyoming alone. One of which I had to play EMT at. Still amazes me that people in a wreck will try to let paralyze their infants, and let their kids die of hypothermia while in shock.
I was locked in 4 wheel drive for at least 500 miles of the trip. At least 3 of the idiots that flipped went flying by us at 65-70mph... while we were doing 45 and pushing it at that. Then the 50mph blizzard that covered the entire state of south dakota made things real interesting. At times I couldn't even see the front of my hood! haha Good ol' south dakota winters.
We made it though.
Was good to meet you Dan. Looking forward to more of your work. Comlink is a great idea and I hope more people start taking advantage of it. Pretty stagnant around here.
---
Posts: 181
Joined: Tue Jan 03, 2012 5:50 pm
Contact:
wow man, glad you made it back ok. Sounds like a few wake up calls were needed for some of the others (lucky you were there though).

Com-Link is a fun project! A lot of cool stuff in the works. Like many things, it will morph and grow over time, but even in it's first couple months, it's been fun to start getting the show and tell going over here!

Great to meet you and be in touch.

-Dan
---
Hope you enjoyed sniper country. Ben does need a different vehicle for up there. LOL!
---